Nature Study Camp
This generation has seen the parents with vaunting ambition which exacts Herculian labour from the childhood. They are deprived of growing on their own-since parents' chief concentration is on the vocational career of their wards-unheeding their integral growth. The aftermath is alarming as we see a breed of over burdened, shaky, indecisive and dependent children. Children have little scope to know their own potentials, aptitude and interest. Slowly, the lack of confidence and insecurity which grows within them stands as a major hurdle when they step into the practical field. What they need most, is the proper exposure to the world of reality, i.e. nature's bounty. Adventure camping is one such pursuit that enables a child to come out of his cocoon and spread his wings in the lap of woods and wilderness. Adventure camping offers relaxed existence, free from the pressure of modern life. The more children learn about wilderness and technique, the greater is their ability to appreciate and enjoy the challenge and pleasure that camping in remote places can offer. Techniques of Adventure camping are closely linked with the principles of survival and demand adequate protection and the possession of a sound knowledge of safety and emergency procedures. The techniques also help to think wild, improvise and kindle their creative mind.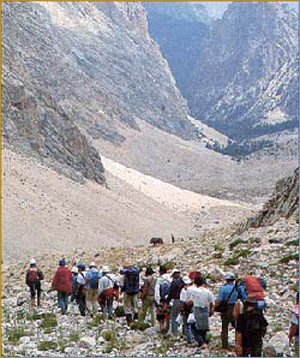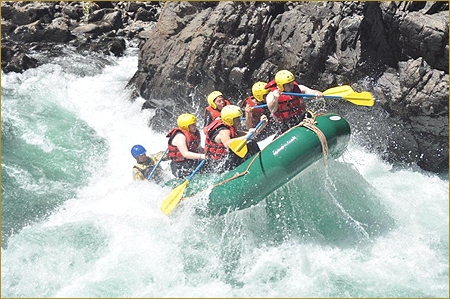 Trekking and Excursion
If one is able to improvise to the extent that he can exist in comfort even with limited resources, the hardships of the trail can be turned into enjoyable experiences to be cherished. Adventure camping in isolated terrain builds up the confidence and extends an invitation to enjoy the peace and solitude of quieter places. It challenges you to test your skill in making different things from natural resources, identify animal tracks or navigate by observing nature's signs. Over and above, children learn to love nature and protect natural resource which is the right slogan of the day. In western countries, adequate importance is given to this Adventure camping to build up the character and hence considered a part and parcel of education at school level. In India also, few renowned public schools have adopted this Adventure camping as regular curriculum in the school syllabus.

We therefore, urge the Institutions to give a serious thinking and thereby help the children to smell the fragrance of the nature. NIBS equipped with the fleet of qualified, expert and experienced Instructors, is ready to assist the Institutions to organize the systematic Adventure camping with school children on regular basis. On request, representatives of NIBS can meet the head of the Institution to have a precise, but in depth over the table discussion on the subject.
Mental Health Car Rally 2008